August 8, 2021 | In The News | Abacela Winery
A focus on climate helps Abacela produce award-winning wine
By Craig Reed, The News Review, nrtoday.com, August 8, 2021
WINSTON — There was a wine mystery and Dr. Earl Jones was up to the challenge to solve it.
He was already a researcher, having done such work in the medical field. On trips to Europe to do medical work, he had enjoyed wine, finding a favorite in tempranillo. But he discovered tempranillo grapes were not being commercially grown for wine in the U.S.
"Nobody had an answer as to why no tempranillo was being produced in America," Jones said. "That raised the question in this researcher, 'Why doesn't somebody figure out the mystery behind it and grow it."
Jones studied the issue and discovered the climate in Spain where tempranillo thrives can't be matched in California where numerous grape types are grown. Jones found tempranillo vines need a hot growing season between mid-April and October, cool nights and little rain before being harvested in late October before the first frost.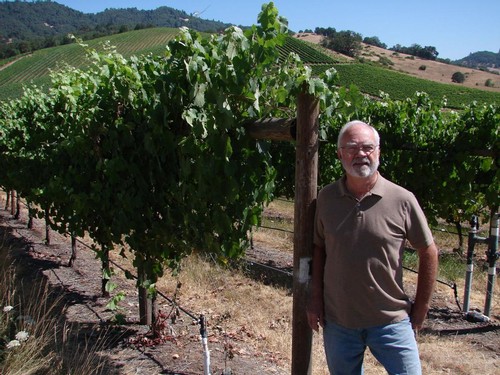 His research found a climate in southwestern Oregon that is similar to that in Rioja, Spain, where good tempranillo grapes and wine are produced. In 1992, Jones and his wife, Hilda, purchased property just outside Winston. They ordered winegrape canes in 1993, moved to the site in 1994 from Florida and a year later planted the canes over 12 acres, four of them with tempranillo.
The Joneses named their vineyard Abacela. It means "he/she/they plant a vine."
Over the next 15 years, the vineyard was expanded four times and now totals 76 acres. Tempranillo vines cover 25 acres and other site climate matched varieties such as albarino, grenache, malbec, syrah and a few others are grown on less acreages. The vineyard is monitored by three weather stations, 24 temperature sensors and 40 soil moisture probes.
Earl Jones was the winemaker in the early years. The vineyard's grapes produced 3,000 cases of wine in 2003. As the vines have grown, so has production with about 12,000 cases being made in 2018.
Abacela's tempranillo was an immediate success. It was the first tempranillo in the U.S. to win a national competition.
"It confirmed our thought about climate being a key factor," said Jones, adding that about 100 vineyards in Oregon are now growing tempranillo and that a few climate-specific sites in California, Idaho and Washington are also growing the grape.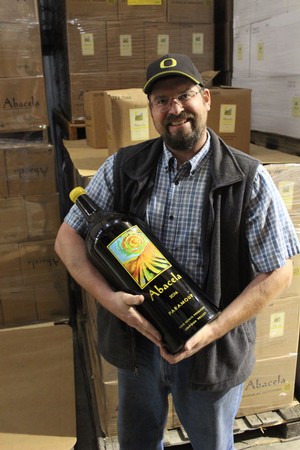 Andrew Wenzl has been Abacela's head winemaker for the past 13 years.
"It's an age-old quote, but you need good grapes to make good wines," he said. "We have several different soil types here that provide premium ripeness levels. That's why we're able to make good wines here."
The Abacela wines have won numerous awards over the years. Nine of its wines have scored between 90 and 93 out of 100 in different judgings.
"We're absolutely a team here," Wenzl said. "There are those who work in the vineyard to grow great grapes and it's not enough just to make a great wine, but you have to sell it so kudos to the tasting staff."
Jones' background in medical research and as a teacher led him to incorporate an internship program at Abacela in 2001. Over the past 20 years, 50 interns working on bachelor's or master's degrees at several U.S. universities or from wine regions of foreign countries have worked at Abacela for three to five months, gaining experience in the vineyard or the winery.
Abacela sells most of its 15 varieties of wine to its wine club members and through Oregon outlets, but it also works through a distributor and sells wine in California, Idaho, Washington, New Jersey, and New York.
"We've been able to market our wine well," Jones said. "We're trying to take those fine grapes that we grow and make the very best wine we can. We learned early to only grow grapes that fit our climate here. We're trying to keep up with world standards."
Earl and Hilda Jones have been honored by the Oregon wine industry with the Lifetime Achievement Award.
Abacela's tasting room is open from 11 a.m. to 6 p.m. year-round except for some holidays. Educational opportunities such as winegrowing walks and talks and vineyard tours are offered.
Comments
Commenting has been turned off.