Visit Abacela
We are open for Indoor and Outdoor wine tasting!
COVID-19 Update; August 13, 2021 - Per Oregon state mandate masks are now required indoors while not seated and while not actively enjoying wine and/or eating.
Abacela will be CLOSED on Saturday, September 25th for a Private Event.
We will resume regular operating hours on Sunday, September 26th.
Abacela is open for indoor and outdoor seated wine tastings. For outdoor seating, we have limited covered areas and tables with umbrellas to protect from rain/sun. Please plan ahead for outdoor seating. Be sure to cover up and wear a hat, sunglasses, and don't forget your sunscreen! We can't guarantee shade at all times of the day.
Reservations* are strongly recommended, especially on Fridays and weekends, and can be made via OpenTable or by calling us at (541) 679-6642. Please call ahead for parties larger than six. We look forward to your visit!

*Walk-ins welcome on a case-by-case basis, but seating is not guaranteed. (No bar service at this time.) Do you just want to make a wine purchase or a curbside pickup? No problem!
---
Our Vine & Wine Center is open daily from 11 AM to 6 PM, 7 PM on Fridays.
WINE TASTING
Seated Wine Tastings are available Saturday through Thursday all hours. Please allow one hour for your tasting. Reservations are stongly encouraged. Walk-ins will be accomodated when possible.
TGIF WINE & PIZZA
Our TGIF Wine & Pizza Fridays are now done for the year. Check our calendar for event dates.
Abacela is located in the Umpqua Valley of southern Oregon. Just minutes off Interstate 5 at exit 119. Established in 1995, our vineyards are just a step away from your tasting experience!
---
Tasting Room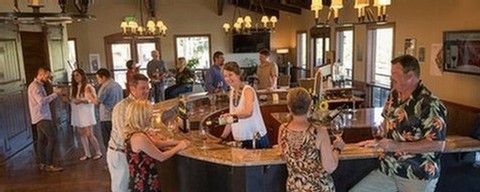 Our Vine & Wine Center tasting room is open daily 11 AM to 5 PM November through April. (Extended hours are 11 AM to 6 PM May through October.)
Events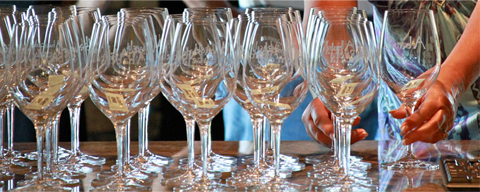 Upcoming public events and private wine club member events are always a great way to connect with Abacela.
Seated Tastings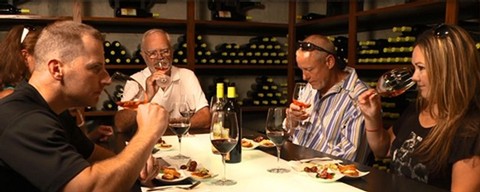 Seated tastings and tapas available 7 days a week. Self-guided tours available on our Winegrowers Walk.
---