Club Member Events
---
August 2021
Wine Club Fiesta 2021
4:00 PM to 9:00 PM
Sat, Aug 14, 2021
Venue:
Abacela
Our annual Wine Club member Fiesta is scheduled for Saturday, August 14th from 4:00 to 9:00 PM.
Fun, Games, Wine Tasting, Live Music, Vineyard Tours, Corn Hole, Paella, and more... Music by local Musician Acousta Noir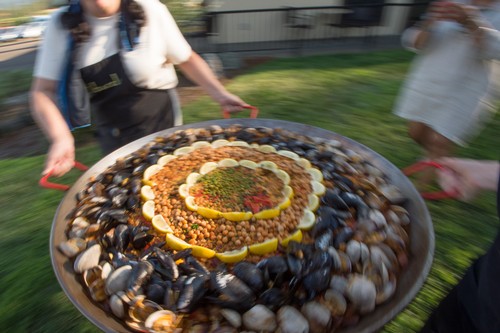 $85 per person, >>>TICKETS<<<
September 2021
Portland Pick Up Party Fall 2021
3:00 PM to 7:30 PM
Thu, Sep 9, 2021
Venue:
Opal 28, 510 NE 28th Ave, Portland, OR 97232
RSVP is required - So we bring your wine!!!
Join us in Portland for wine tasting and nibbles. Pick up your current wine club selections and maybe a few more bottles. Guests are also welcome, up to four people in your party.
CLOSED for Private Event
Sat, Sep 25, 2021
Venue:
Abacela 12500 Lookingglass Rd, Roseburg, OR 97471
Sorry, we will be closed to the public on Saturday, September 25th for a private event. Please join us on Sunday, September 26th when we resume our regular business hours.
---
CLUB SHIPMENTS
---
Fall Wine Club 2020
All Clubs:
2016 Reserve Syrah
2017 Barrel Select Tempranillo
2017 Fifty-Fifty
Optional Wine:
2011 Estate Tempranillo (Library Selection)
End of Summer Wine Club 2020
All Clubs:
2016 Reserve Tempranillo
2016 Syrah
2017 Malbec
2017 Merlot (optional add-on)
Spring Wine Club 2020
Mixed Baron, Noble, Royal:
2019 Albariño Private Selection
2019 Viognier
2017 Tinta Amarela
Red Only Baron, Noble, Royal:
2017 Tinta Amarela
2016 Malbec
2017 Tannat
Optional Wines:
2019 Albariño
2019 Grenache Rosé
2019 Muscat
Winter Wine Club 2020
Baron, Red Baron, Noble Red, Royal Red:
2017 Grenache
2016 Fifty-Fifty
2016 Dolcetto
Mixed Noble, Royal:
2017 Grenache
2016 Fifty-Fifty
2015 Syrah