The Abacela Story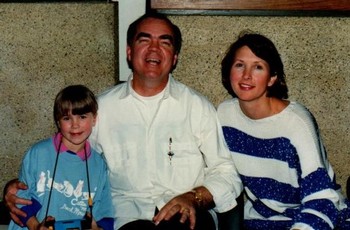 Abacela is a world-class, multi-award-winning winery and viticulture success story. But in 1995, when founders Earl and Hilda Jones planted its first vines they had no way of knowing what the outcome would be. They were scientists with zero winemaking experience who left secure careers and trekked 2700 miles west, kids in tow, to determine if fine Tempranillo wine could be grown and produced in Oregon's Umpqua Valley.
Earl and Hilda probably weren't the first enophiles to wonder why the great grape of Spain's famous Rioja wines was mysteriously absent from American fine wine. However, they were the first to approach the question with scientific rigor, form a hypothesis, then devote their lives to testing it.
This is the story of how one ordinary family's curiosity and determination transformed their lives, built one of Oregon's best-loved wineries and influenced winegrowing not only in Oregon and the Pacific Northwest but across America.
Why Tempranillo?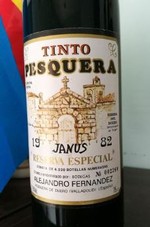 In the late 1960s, while Earl was a resident physician at UCSF, Mike Bosco of Lucca Delicatessen on San Francisco's Chestnut Street introduced him to Spanish red wines; Napa Cabernets were $2.50 a bottle and on a student's budget the discounted Riojas at $0.88 a bottle were a bargain. Their aromas and flavors paired well with the foods Earl enjoyed, and he was hooked. As time went by, and disposable income permitted better Riojas, his bonding with these fine wines grew stronger; it might come as a surprise, as it did to Earl, to learn that Rioja was a geographical place and Tempranillo was the name of its principal grape. Travels to Europe for scientific meetings broadened his red wine horizon and Earl puzzled at why different regions grew different grapes and what determined the taste of these wines. At some point, he learned that Tempranillo was one of the most planted grapes in the world and that it had actually been grown in California since 1888, but the wine was of low quality, was declassified, and used for blending or distilled for its alcohol content.
California did not produce Tempranillo as a varietal wine for the consumer. Why not?
There were various ideas, inappropriate soil, an unknown biotic agent, others said it was not a good grape and in 1963 UC Davis discontinued research and recommended the grape not be further planted in California. But given its success in Spain, these explanations seemed shallow. It was at this juncture that Earl tasted Alejandro Fernández's Bodegas Tinto Pesquera, 1982 Janus Reserve and concluded fine Tempranillo could indeed be grown in the Spain's Duero river valley. This location was 150 miles from Rioja so why then was it not possible in America? The disparity was an enigma worth investigating.
Abacela – What's in a Name?
Abacela epitomizes adventurousness, entrepreneurism, research, hard work, and a dash of luck. Early in their adventure, in a reference library in Bilbao Spain, Earl was attempting to locate a village named Abalos in what he thought was an old atlas, but the tome was actually an old Spanish dictionary. A word caught his eye: "Abacelar", a verb that meant "to plant a grape vine." Earl jotted the definition on an index card. Years later, as the vineyard dream inched towards reality, he fished out the note.
The word "abacelar" originated from the western Latin spoken in the Iberian Peninsula and pre-dates modern Castilian Spanish. Today in Spain, the word is still used only in the western provinces, especially Galicia and in neighboring Portugal. Its third-person conjugation "abacela" means "he/she/they plant a vine". It was too fine a gift to ignore. In 1994, after an international search the Joneses decided this interesting word so elegantly encapsulated their project that they trademarked Abacela and registered it in Oregon as their business name although it would be three years before they would produce America's first varietal Tempranillo.