About Abacela
Abacela is a world-class, multi-award winning winery and viticulture success story. But in 1995 when founders Earl and Hilda Jones planted its first vines they had no way of knowing what the outcome would be. They were scientists with zero winemaking experience who left secure careers and trekked 2700 miles west, kids in tow, to test a hypothesis.
Abacela was an experiment they hoped would answer a question that had puzzled them for years: Why doesn't America produce any fine varietal Tempranillo wine?
Earl and Hilda probably weren't the first enophiles to wonder why the great grape of Spain's famous Rioja wines was mysteriously absent from American fine wine. However they were the first to approach the question with scientific rigor, form a hypothesis, then devote their lives to testing it.
This is the story of how one ordinary family's curiosity and determination transformed their lives, built one of Oregon's best-loved wineries and influenced winegrowing not only in Oregon and the Pacific Northwest but across America.
Abacela – What's in a Name?
Abacela embodies decades of rigorous study and hard work, and a dash of luck. On a research trip to Spain, Earl went to a library in Bilbao and picked up what he thought was an atlas. As he looked for the index, a word caught his eye: "Abacelar". He had stumbled on an old dictionary and opened it to an archaic verb that meant "to plant a grape vine." Earl jotted down the word and definition on an index card. Years later, as the vineyard dream inched towards reality, he fished out the note.
The word "abacelar" originated in Latin and pre-dates modern Castilian Spanish, though still used in Galicia and Portugal, it is only sparsely used in western Spain. Its third-person conjugation "abacela" means "he/she/they plant a vine". This elegant word neatly encapsulated their project. It was too fine a gift to ignore. After checking and finding that no one else was using it, the Joneses named their vineyard and winery to be Abacela.
---
Our Vineyards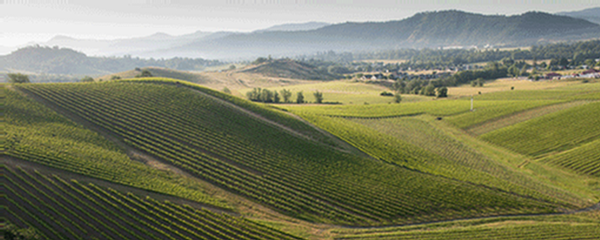 Established in 1995, our vineyards cover 76 acres of our estate.
Our Team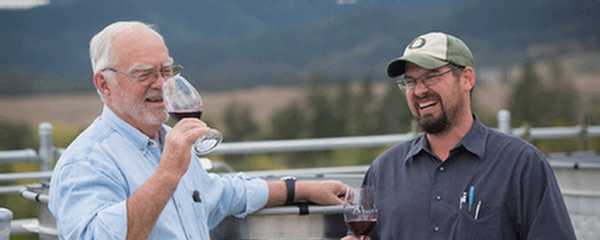 Our family owned winery has a dedicated staff.